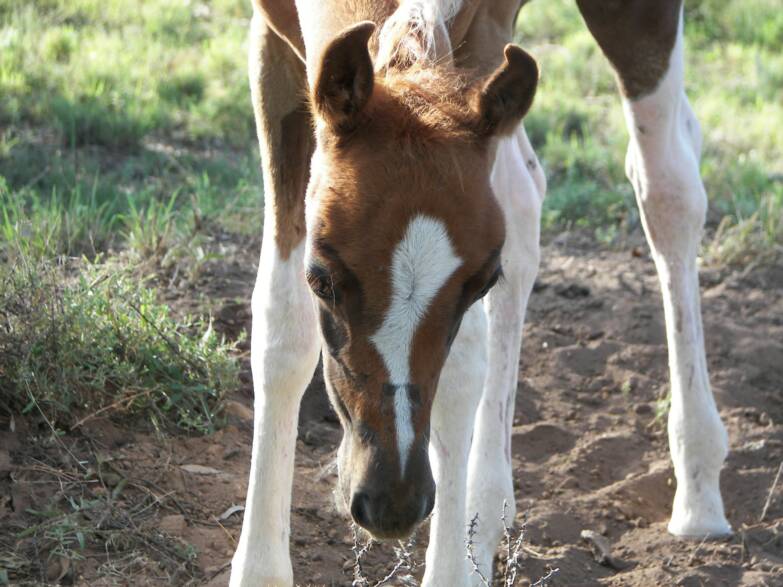 ARABEC PINTOS

Undeniably Arabian....

Sire: Tantangara Way Roaming (QH Paint)

Dam: Tantangara Bonny

Height: 14hh

Bay Tovero with 2 blue eyes

"Delta" is a lovely mare. Who is homozygous for the tobiano gene making her 100% colour producer.

She has excellent legs and feet, a quiet sweet nature, and good all round conformation.

"Delta's" first foal is the stunning
"Arabec Khariim"
, a bay Tobero colt with 2 blue eyes.
"Delta" is proving to be an exceptional broodmare. Her 2009 bay tobero filly
"Arabec Aliyaa"
is just what we were hoping for and is being retained.
Her 2010 bay tobero filly is simply exquisite.
"Arabec Ayishah"
had a successful show season in 2011, with winning Supreme Led Coloured Horse and multi Championships from her yearling class.
Delta's 2012 bay tobero colt is just as beautiful as his half sister Ayishah and even more extreme in the head. He is shaping up to be a gorgeous fellow and we look forward to placing him in a show home.
"Arabec Kyanite"
is for sale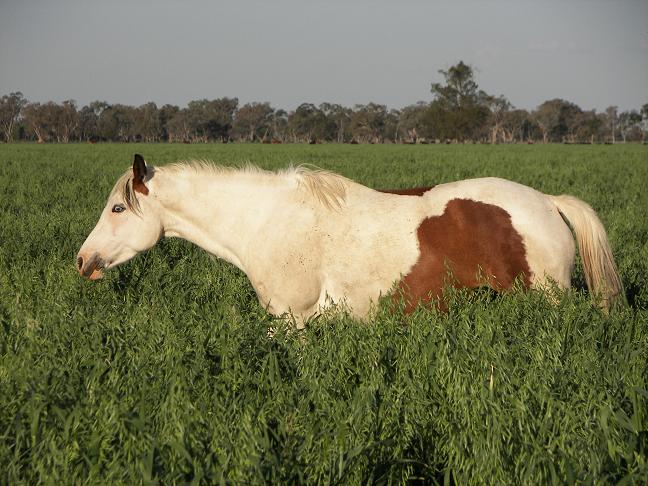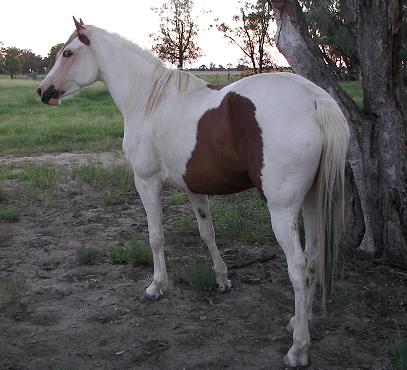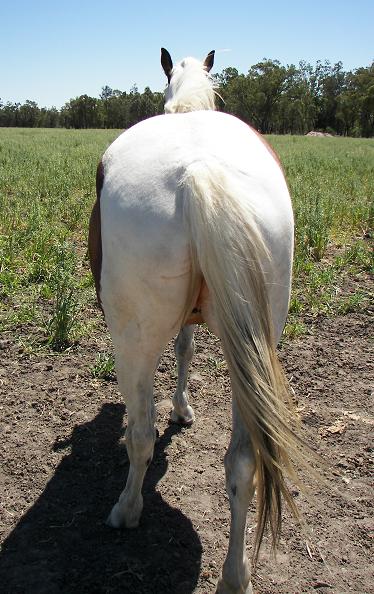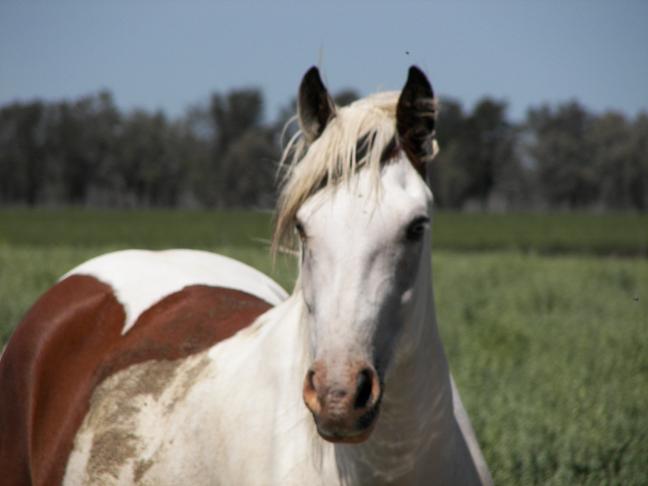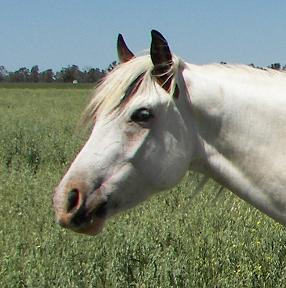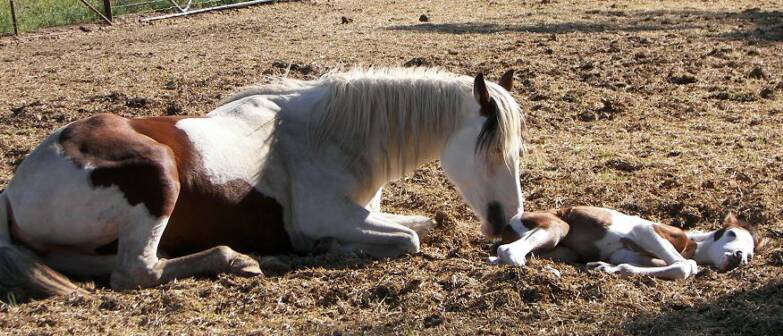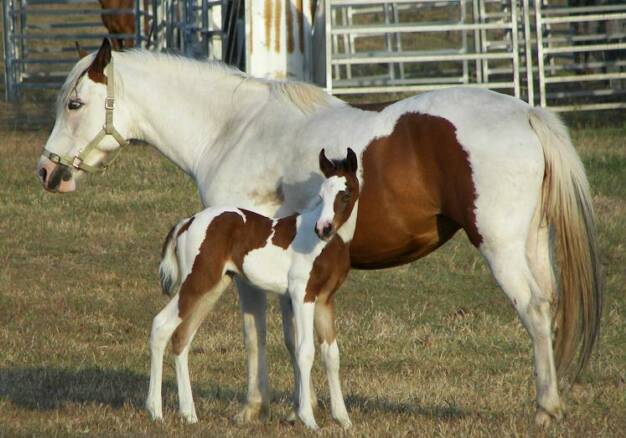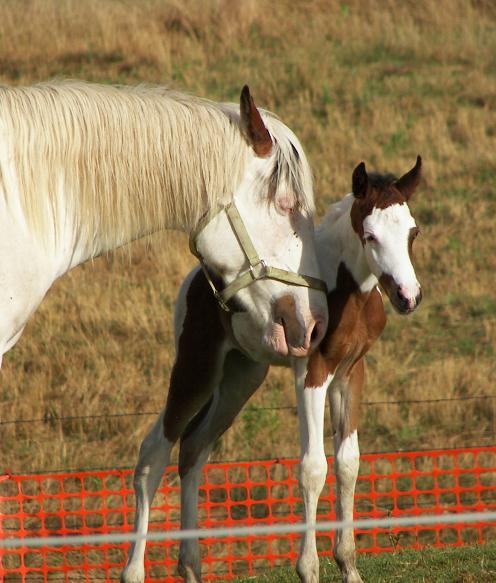 "Delta" and "Aliyaa"

above and below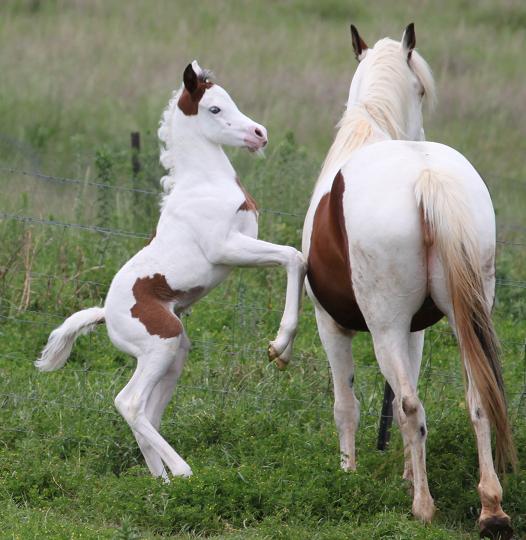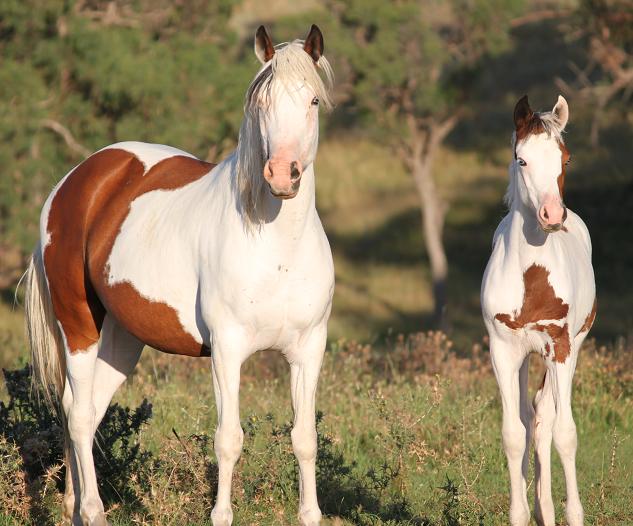 ***UPDATE***

"Delta" has been DNA confirmed to be homozygous for the Tobiano gene which makes her a 100% colour producer.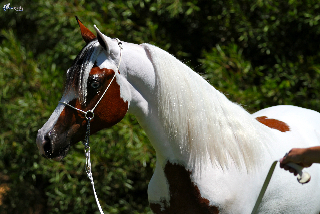 Photo Credit: Horseography