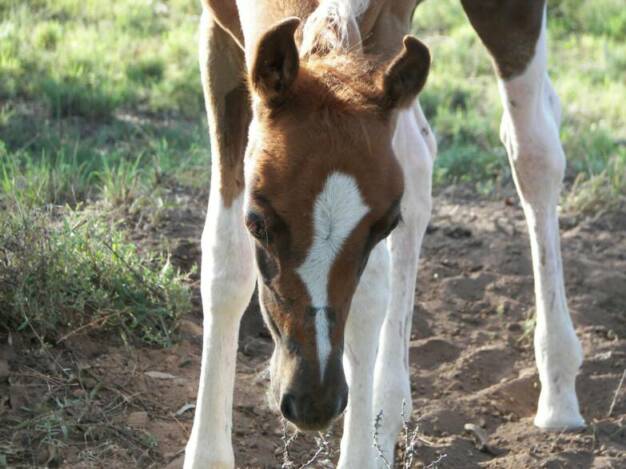 ARABEC PINTOS

Undeniably Arabian.....

50% Arabian, Bay Tobero Filly,

partial blue eye

Born: 9th October, 2009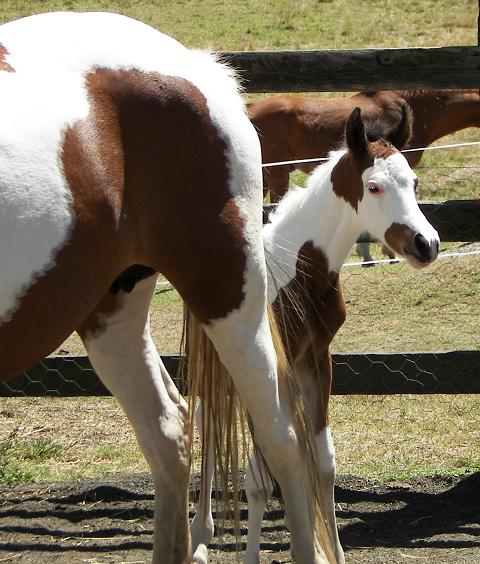 Her arrival was a big surprise as her mother showed no signs of impending foaling and only had half an udder.

A beautiful bay tobero filly, she is everything we had hoped for - and more. The first foal by her lovely sire, she is an exciting preview of what the future holds for his foals.

Super cute and super flashy, Ali" is growing into a lovely young mare. She has a sweet nature and elevated powerful movement.  She will be retained.