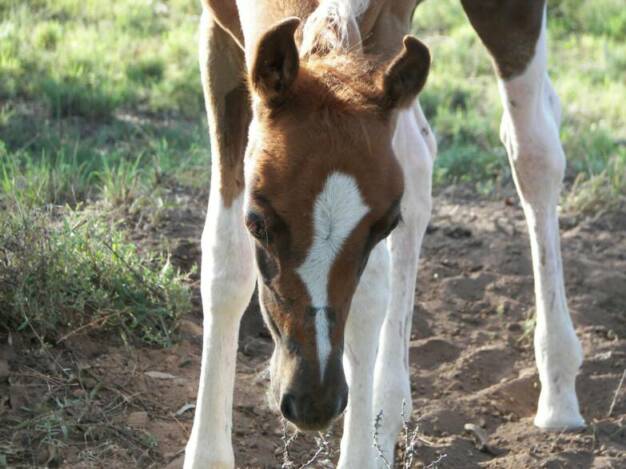 ARABEC PINTOS

"Undeniably Arabian"

Bay Tobero Filly with 2 blue eyes

50% Arabian, AHSA Registered

Born: 19 October, 2010

Well for the 3rd year in a row, "Delta" managed to slip her foal in right under our noses. We woke to find this little bundle peacefully sleeping in her shelter.

Absolutely exquisite are the only words to describe "Ayishah". Uniquely marked with a sweet nature and lovely conformation,

Ayishah has had a fantastic show record. Multi Champion and Supreme winner.

Definately a keeper.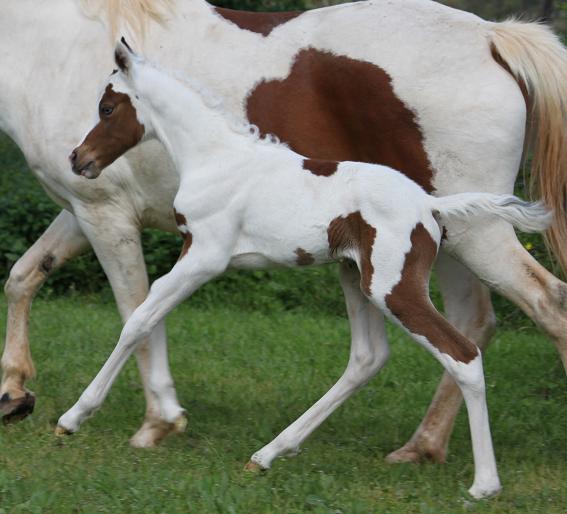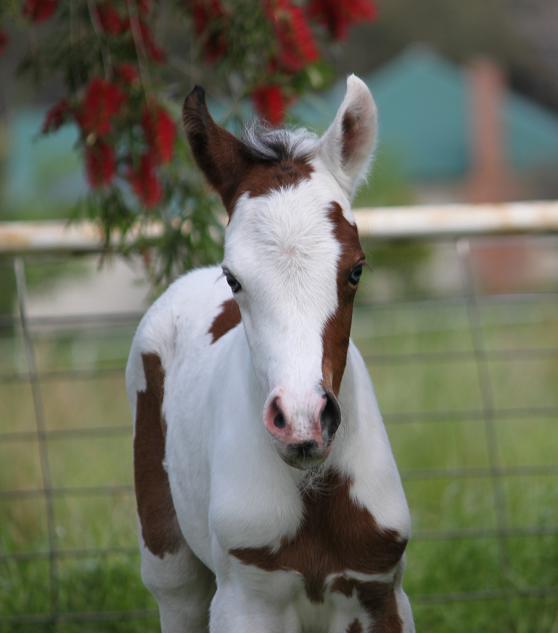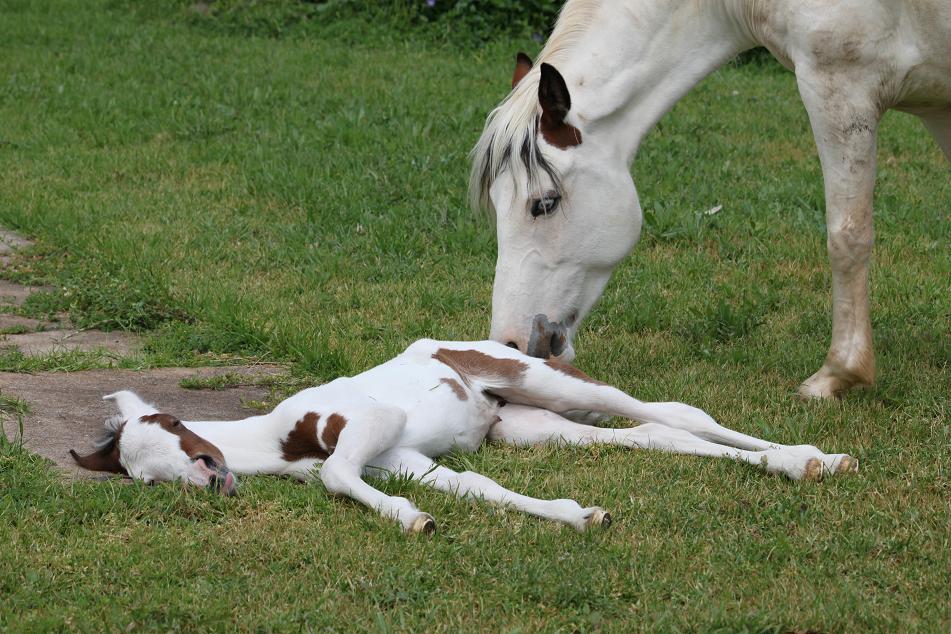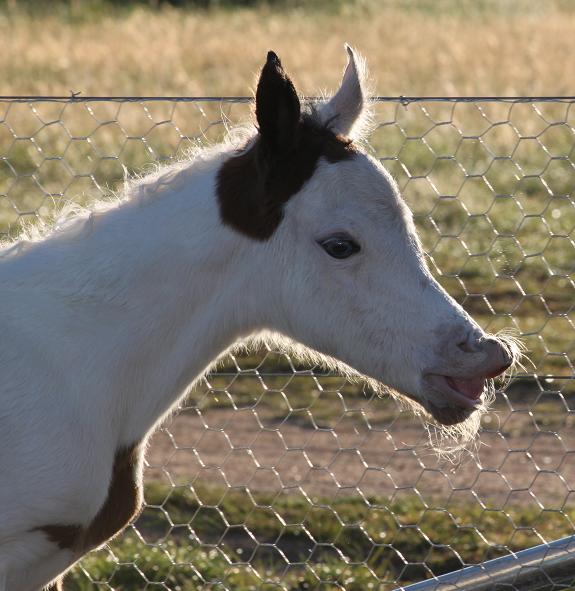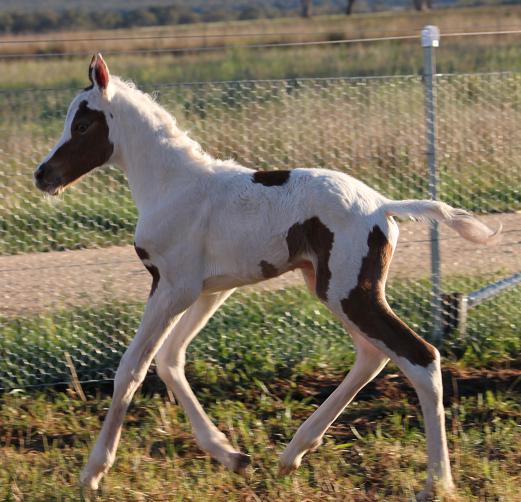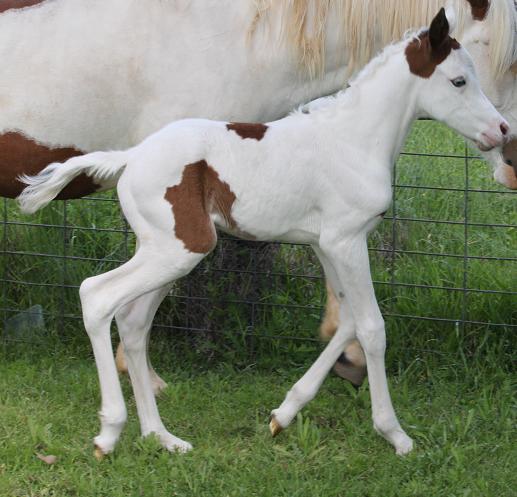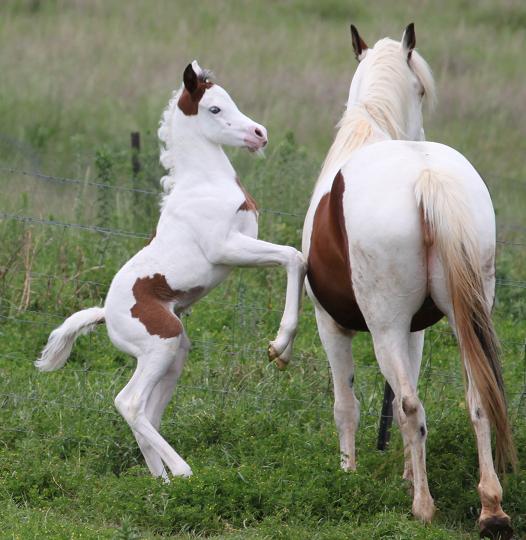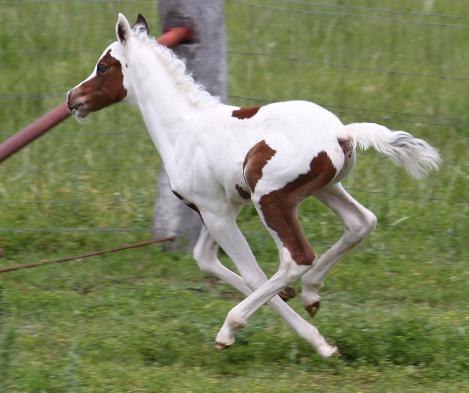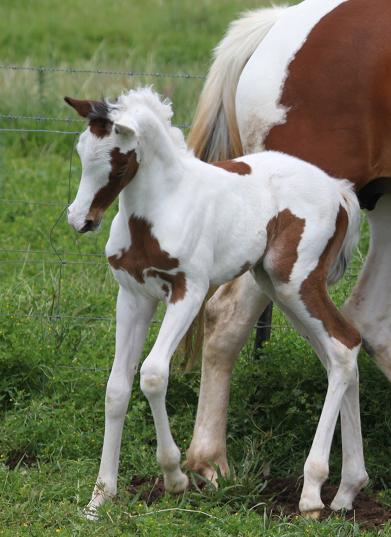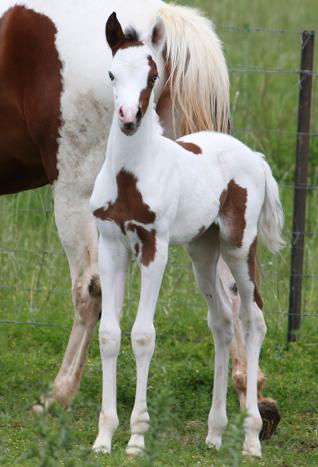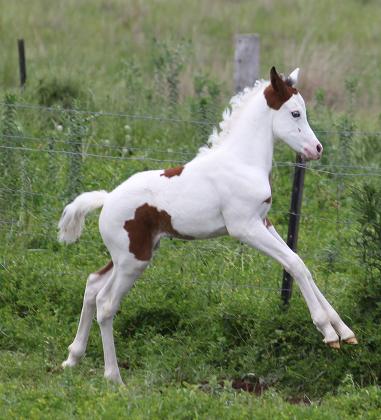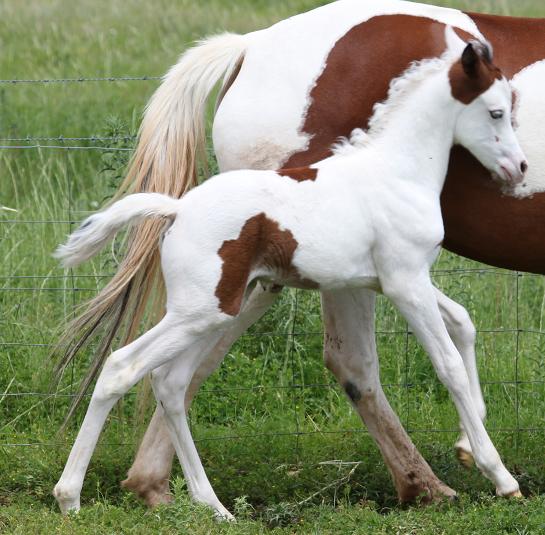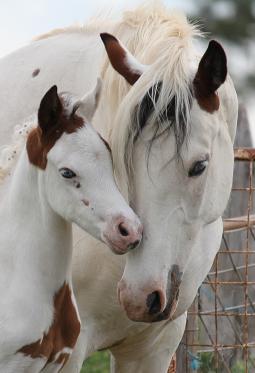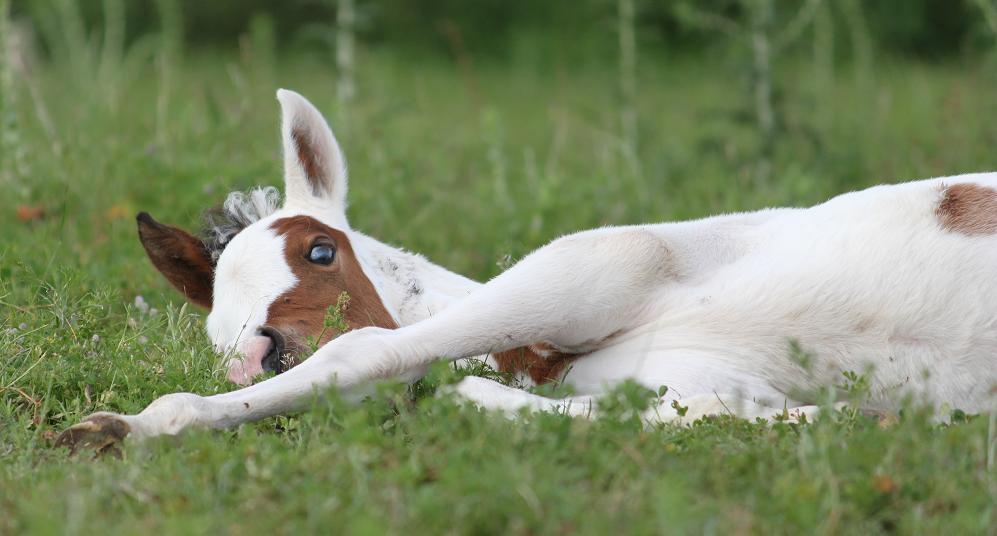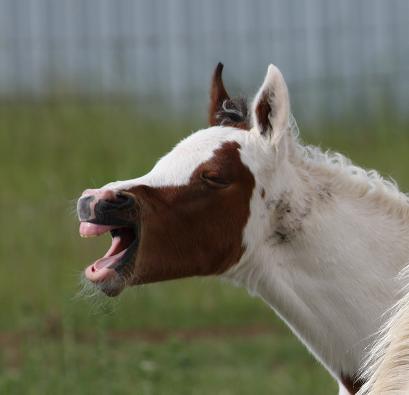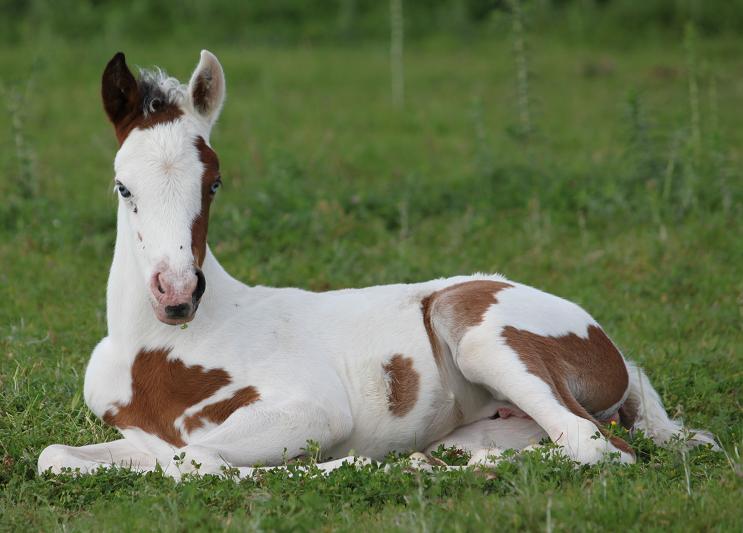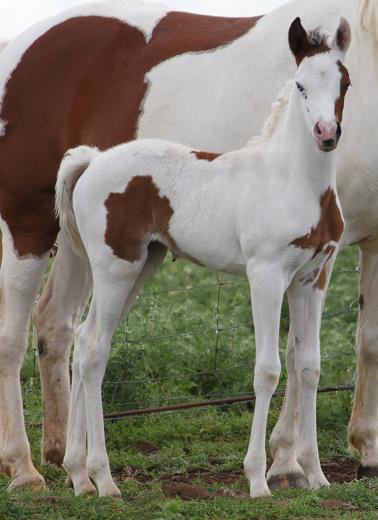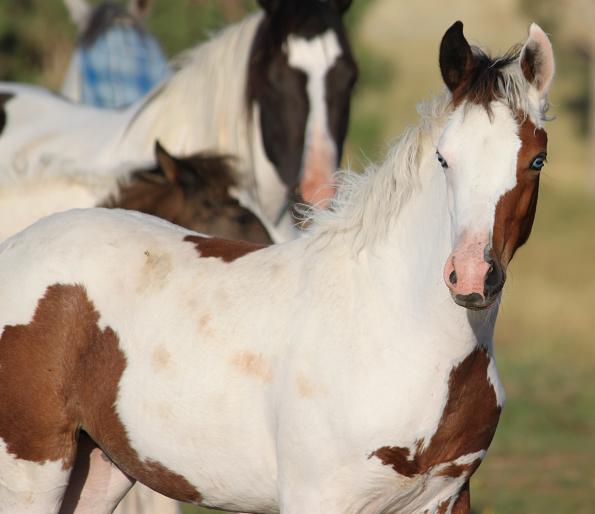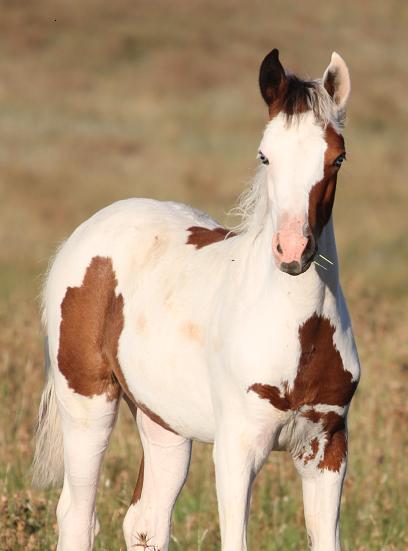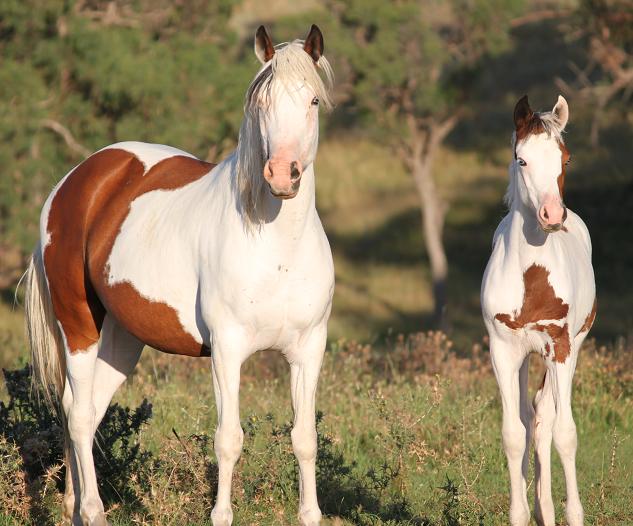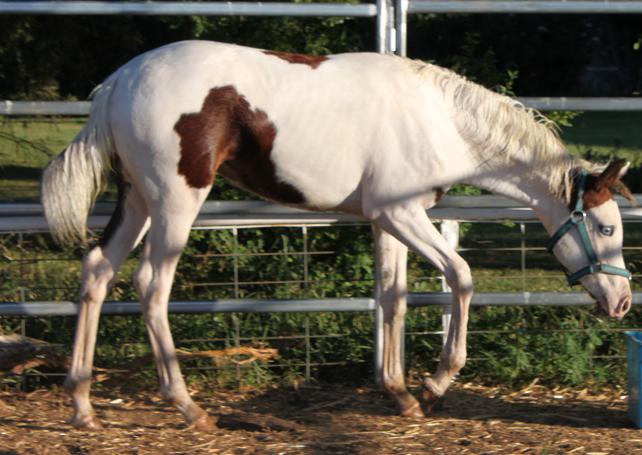 "Ayishah" after her first bath

above and below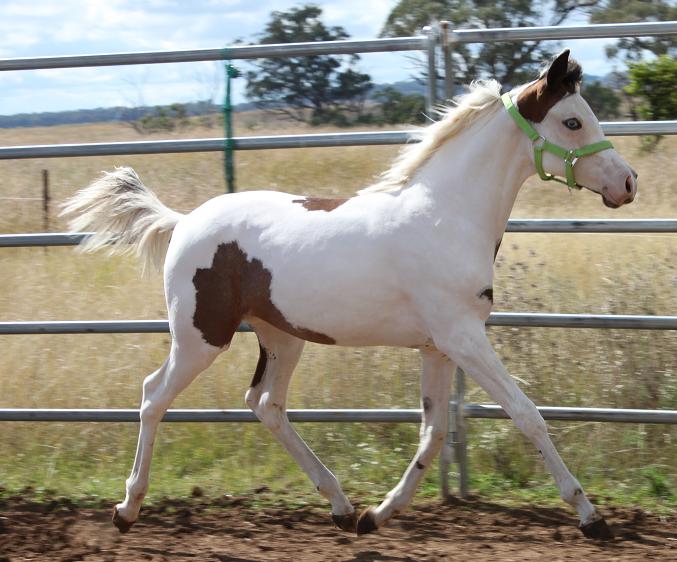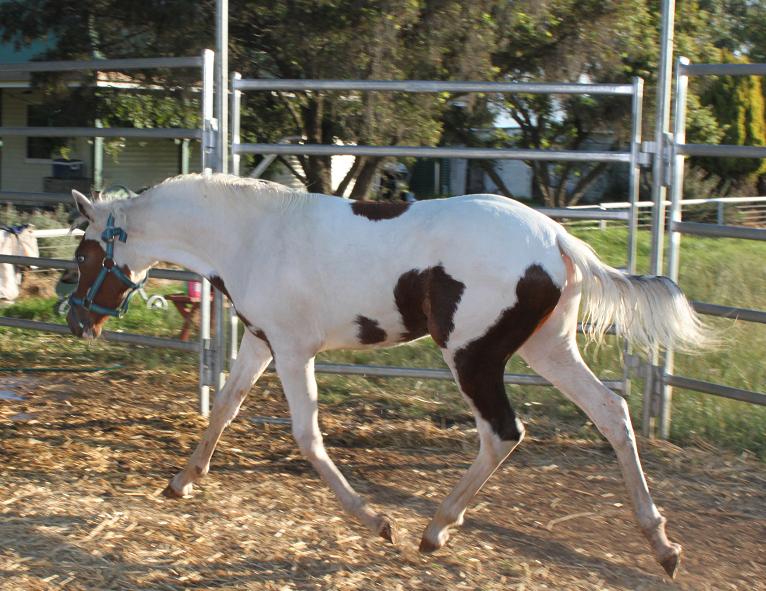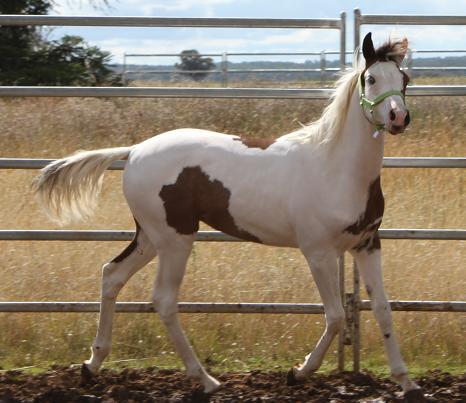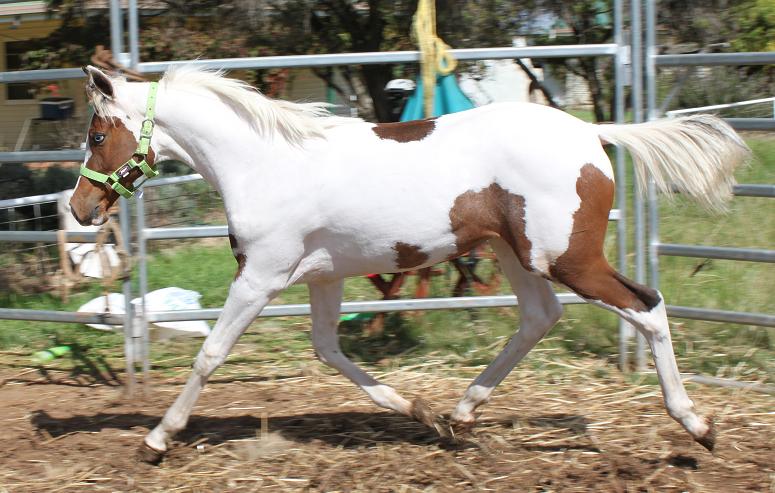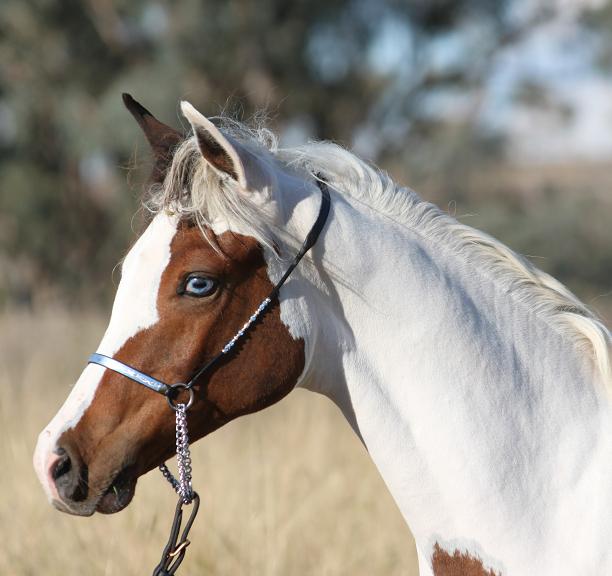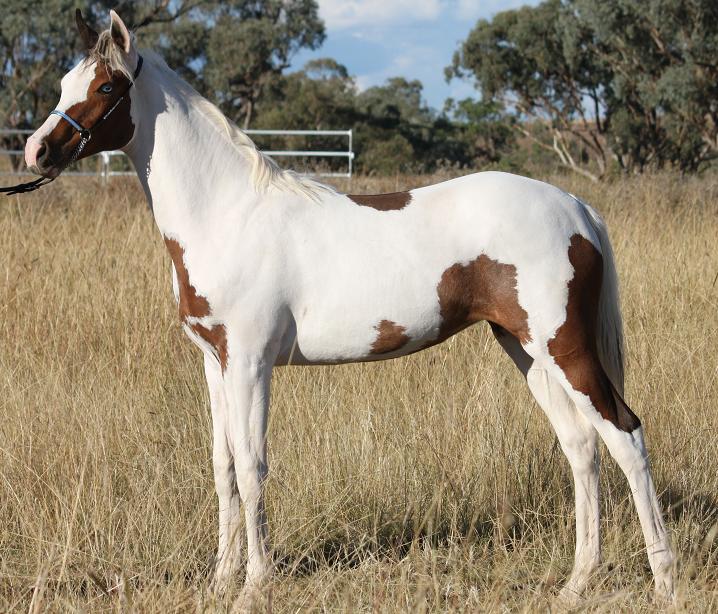 Photos from BOQ Qld Challenge Show 2011

Results: Top 5 Amateur Owner Partbred Filly/Mare

              Top 5 Partbred Arabian Filly under 2 years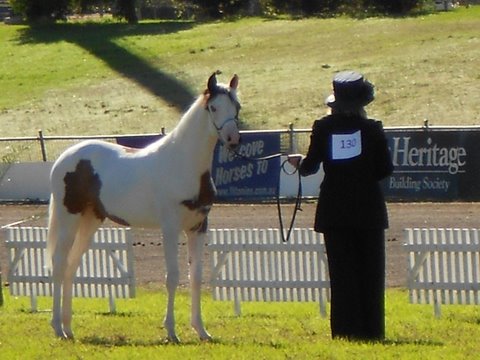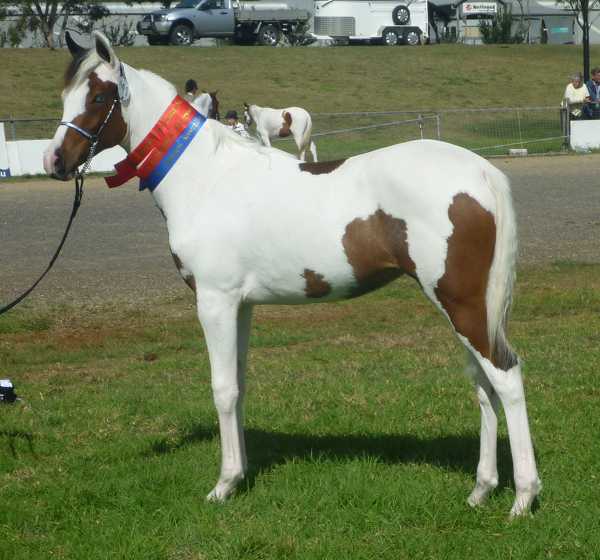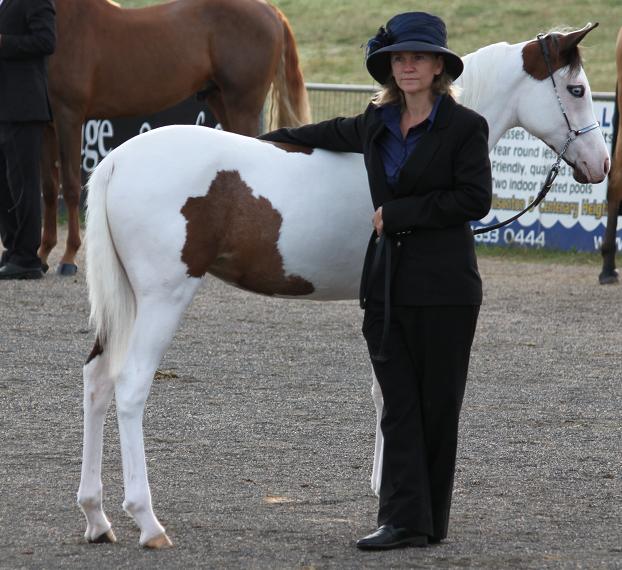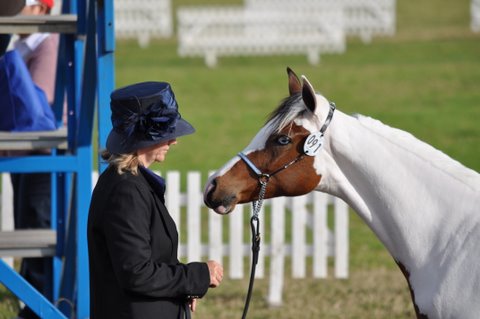 Photos from 2011 Qld Youngstock Show

Results: 2nd Arabian Derivative weanling

2nd Dual registered Pinto/AHSA

First Pinto weanling filly

CHAMPION Pinto Female

Photo Credits: Agile Photographics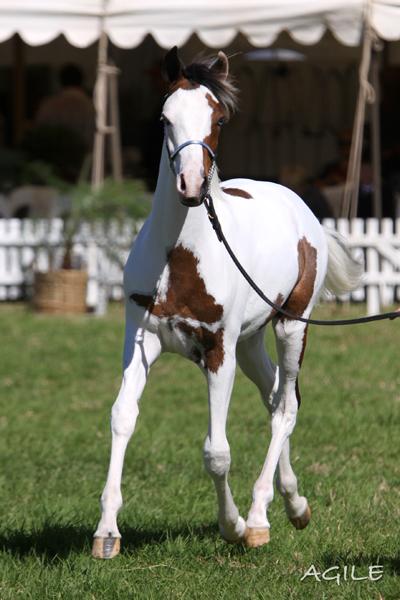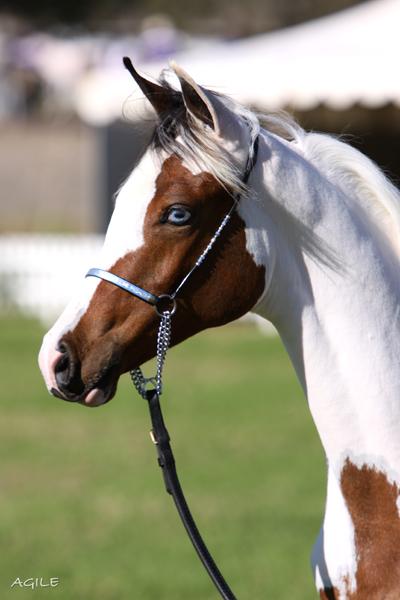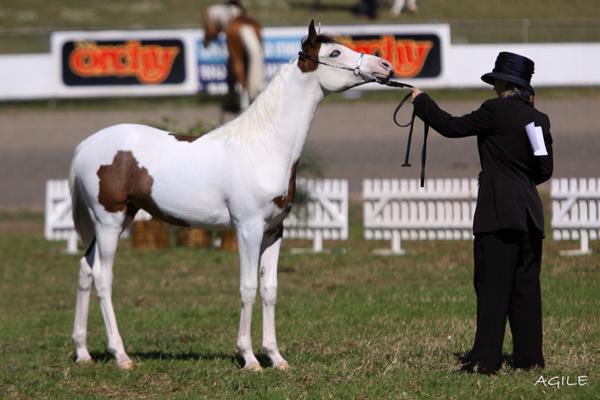 Photo Credit: Agile Photographics

Photo Credit:

Agile Photographics

2011 Shoalhaven Allbreeds Show

Results: First Best Coloured Arabian Derivative

First Part Arabian Filly/Mare

CHAMPION Part Arabian

First Pinto Filly/Mare

CHAMPION Pinto

***SUPREME COLOURED LED EXHIBIT***

2011 National Capital Arabian Show (Canberra)

Results: 3rd Arabian Derivative Yearling Futurity

1st Pinto Yearling

2011 National Arabian Stud Show (Sydney)

Results: 3rd Part Arabian Yearling Filly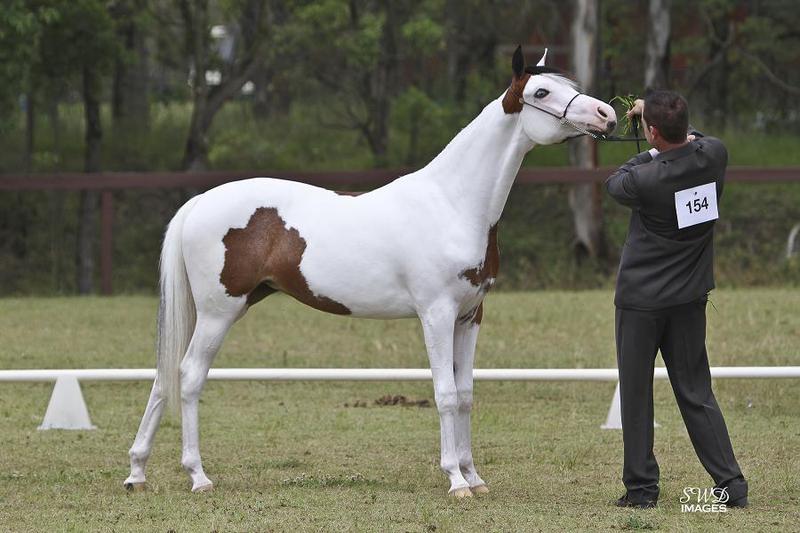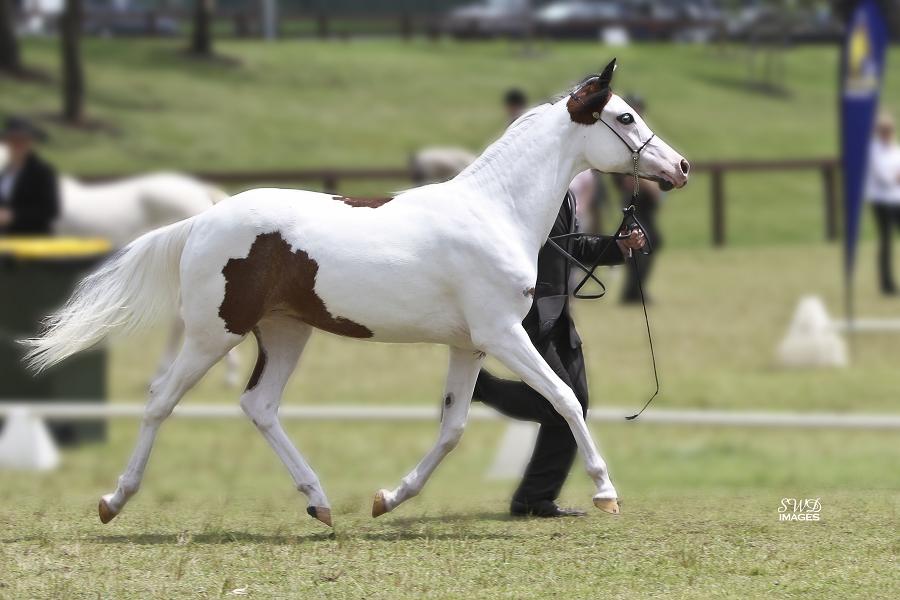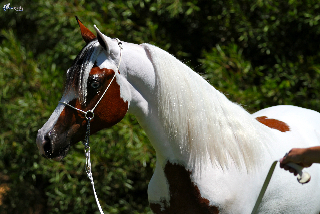 2012 East Coast Championships (Sydney)

Results: Top 5 Part Arabian Yearling Filly

Photo Credit: Kristin Carroll - Horseography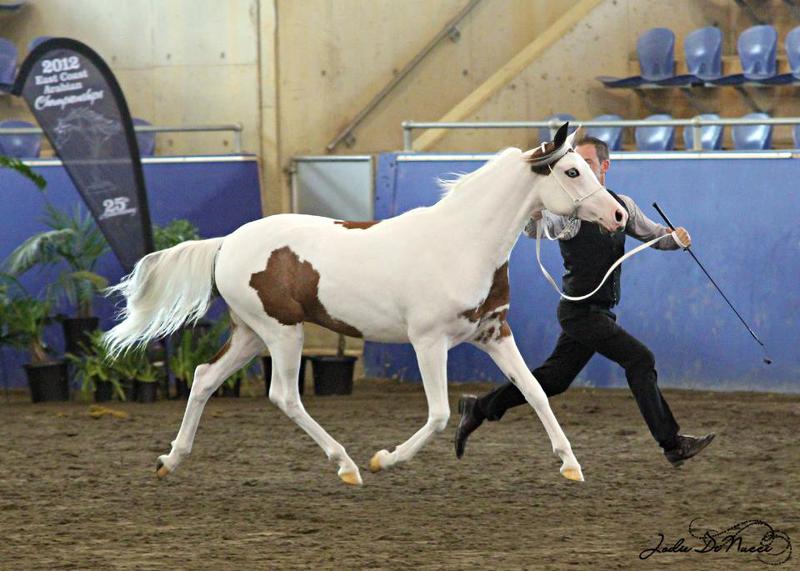 Photo Credit: Jodie Di Nucci