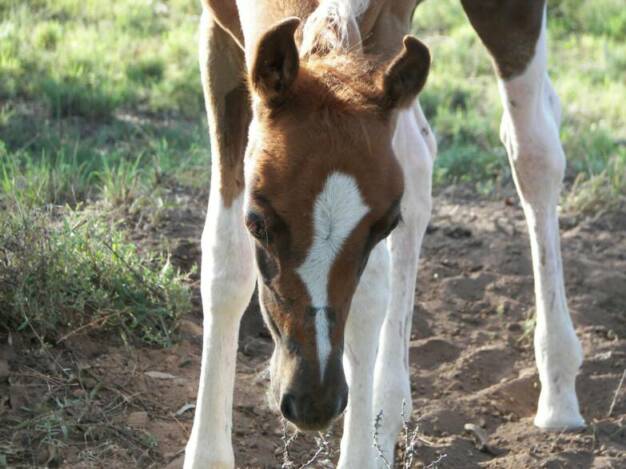 ARABEC PINTOS

"Undeniably Arabian...."

75% Arabian, Bay tobero filly

with 2 blue eyes

Born: 25th August, 2012

After years of trying unsuccesfully for a non grey pinto filly from "Tasia" to keep, "Aphrodite" has finally arrived, and boy oh boy was she worth the wait!

"Tasia" has always been one of our best producers of really typey foals with show attitude and the sweetest natures, which just intensified our desire to get a non grey pinto filly to keep from her.

"Aphrodite" is the whole package. She is gorgeous to look at with a very sweet nature and is a genetic rainbow. She has been DNA tested and confirmed that she will NOT go grey.

We are absolutely over the moon with this little girl.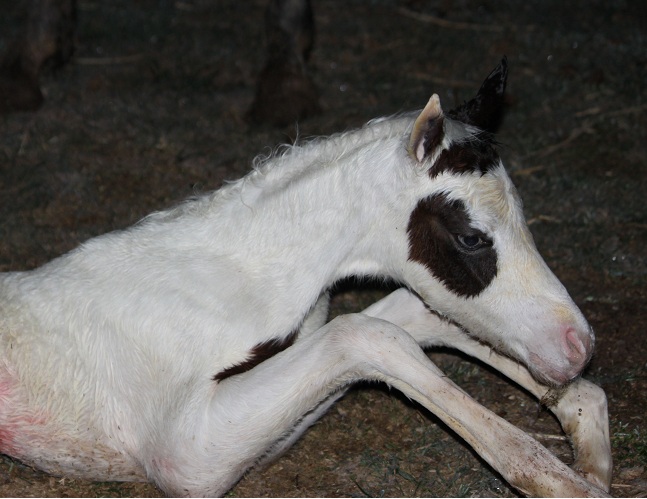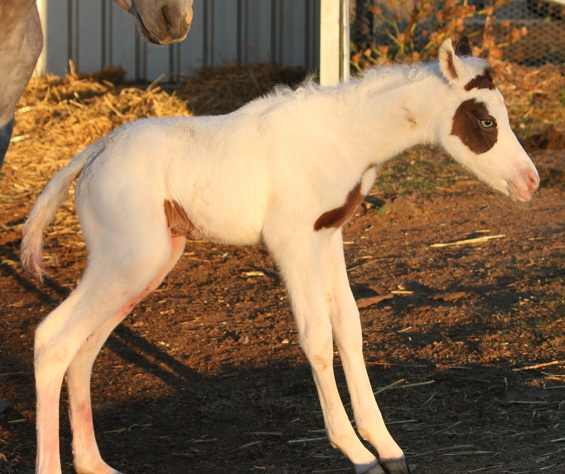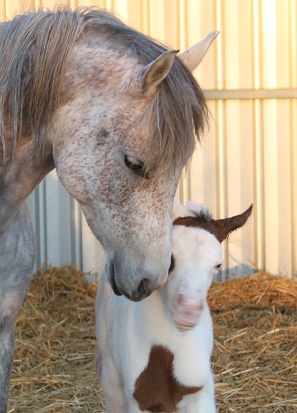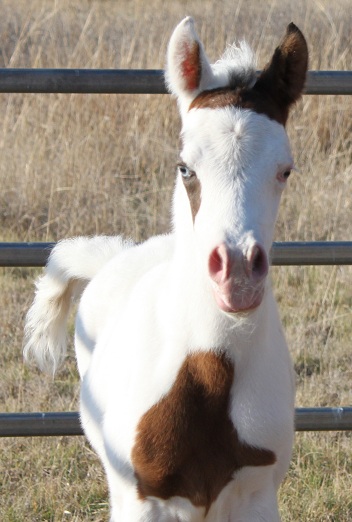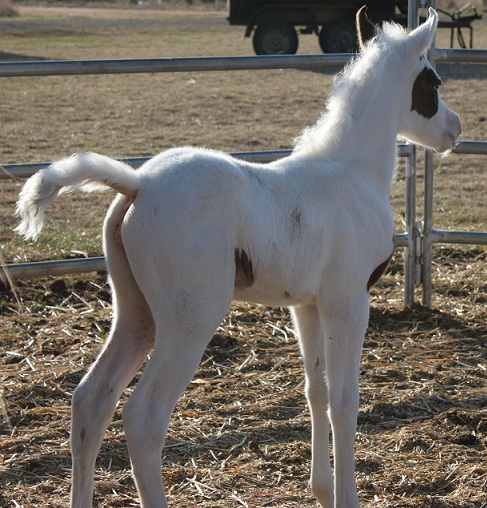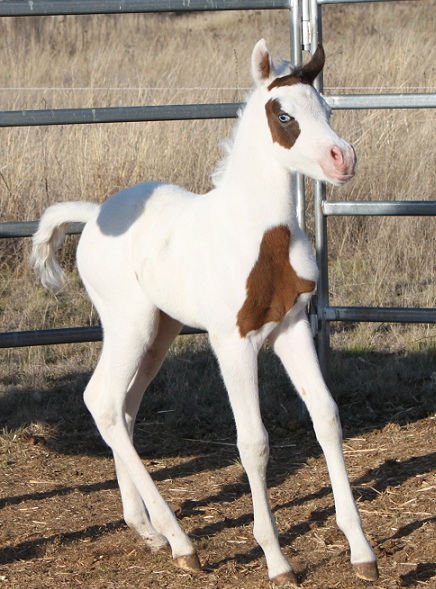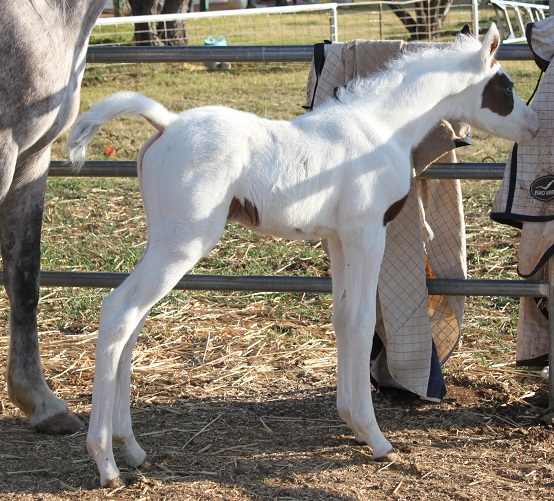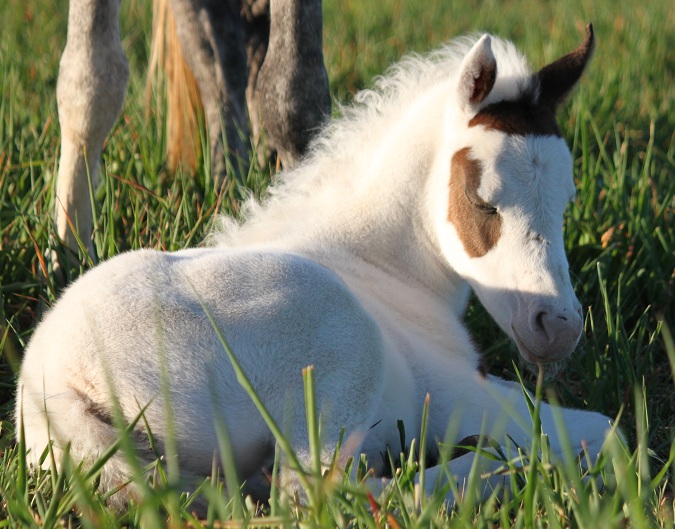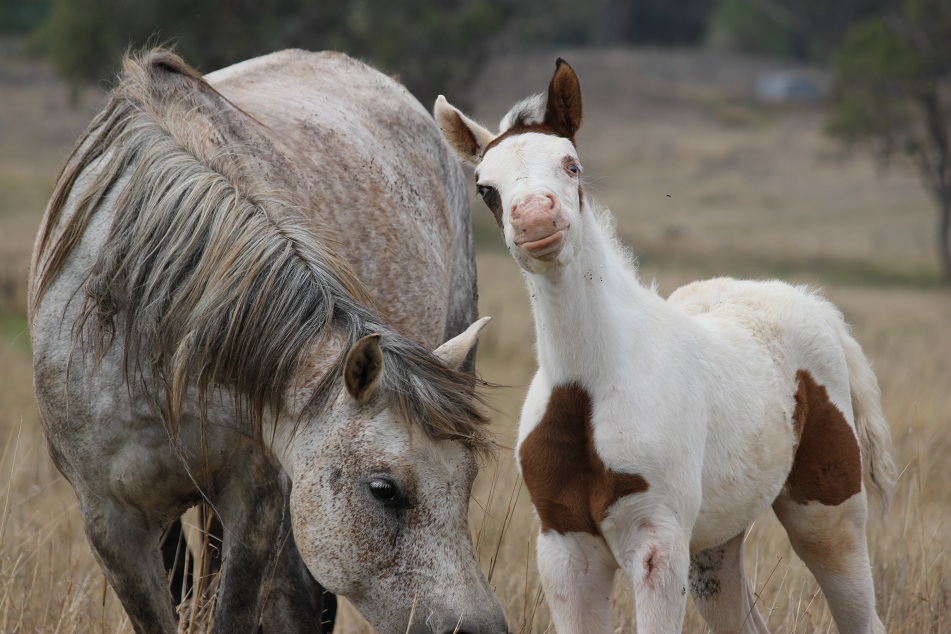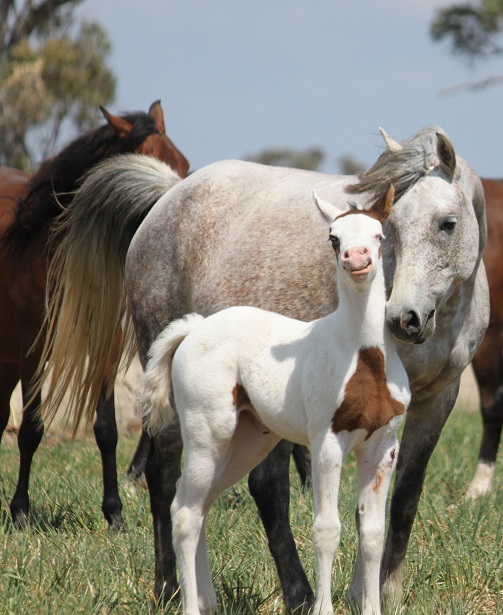 Aphrodite's DNA profile:

EE, Aa, gg, nT, nO

Which means she is bay and homozgyous black and cannot produce a chestnut foal. She carries one copy of Tobiano and one of Frame Overo and will produce babies with one or the other, or both.