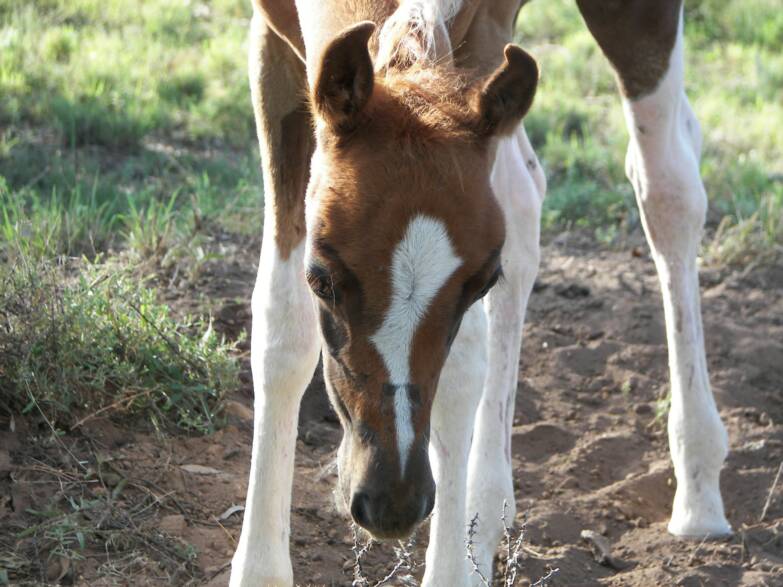 ARABEC PINTOS

Undeniably Arabian....

"Zed" as he is known, is the blue eyed darling at Arabec.

Combining gorgeous conformation, excellent straight legs and feet, large movement and just general "WOW" factor, this young sire is all we could have hoped for and more.

Shown sparingly as a youngster, he was a multi all breeds futurity winner as well as wins in class.

Producing awesome babies with loud colour, correct conformation, great attitudes without overshadowing their mother's arabian influence, we are extremely excited to see what the future holds in store for this stallion and his babies.

With his unbelievably gentle temperament he shares a special bond with his female owner and is used as one of the general mustering and trail riding horses. Guaranteed to give a smooth comfortable ride, he is a pleasure to ride both alone and in company.

Check out some of his babies on the
foals
page.
"Zed" had 3 bay tovero foals, each with 2 blue eyes born in 2009 from 3 foals due.  Although

               he will be missed from the breeding                                  program, he leaves behind some beautiful

               progeny to carry his flag.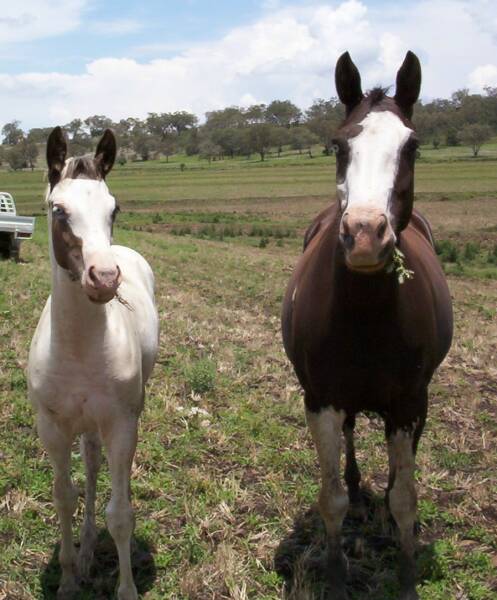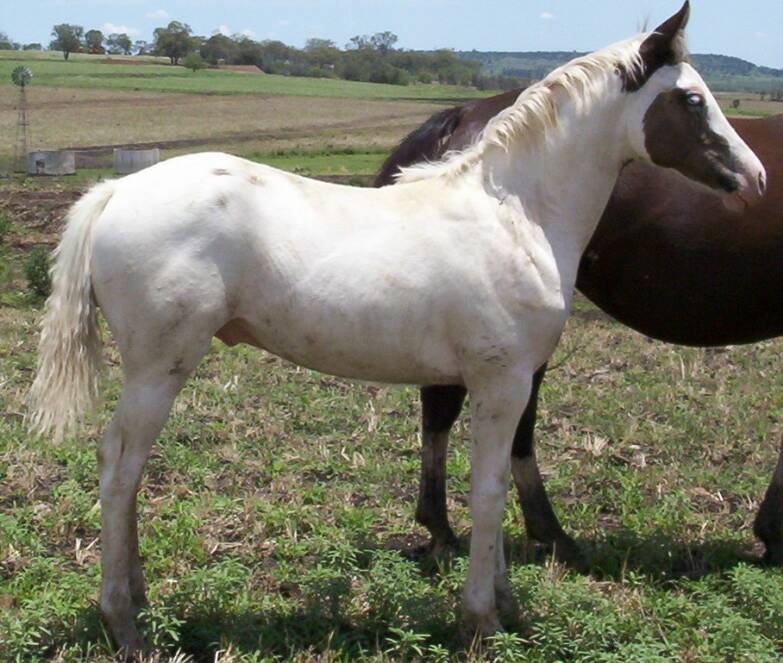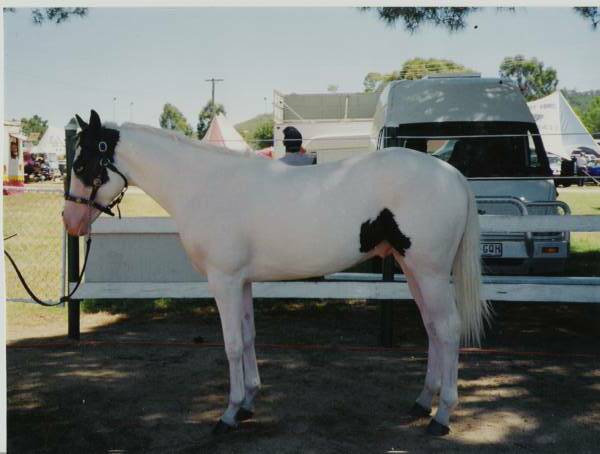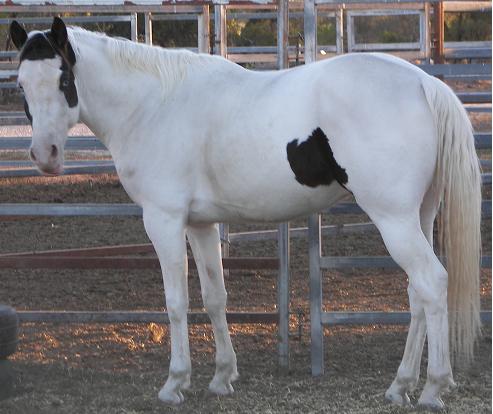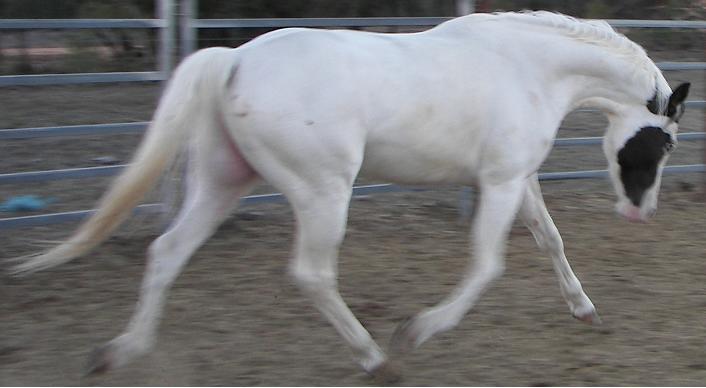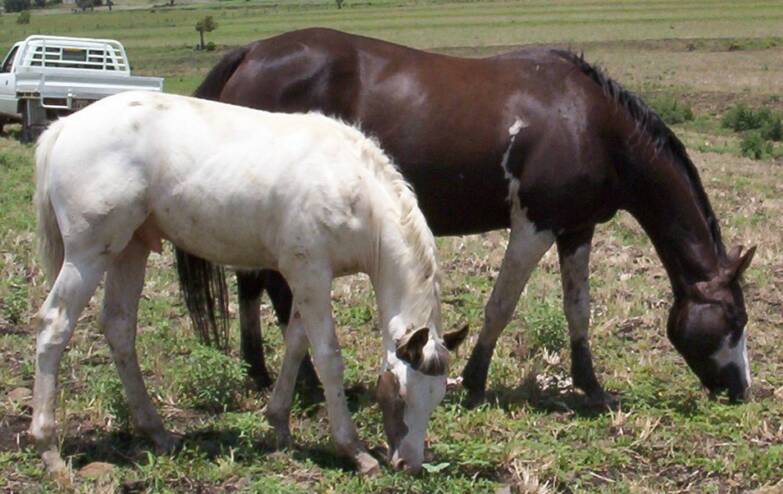 Sire: Hard Roc N Dee Jay

Dam: Bellamy Baby Blue

Born: August 2003

Black Tovero, 2 blue eyes

Height: 14.3hh/15hh

Reg PHA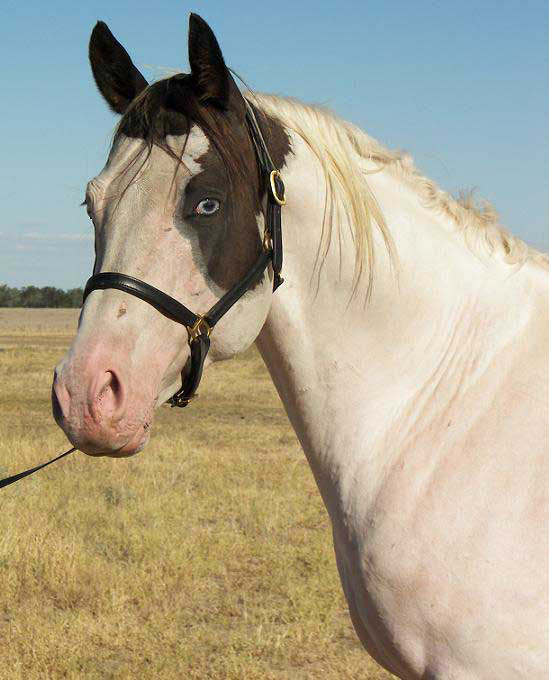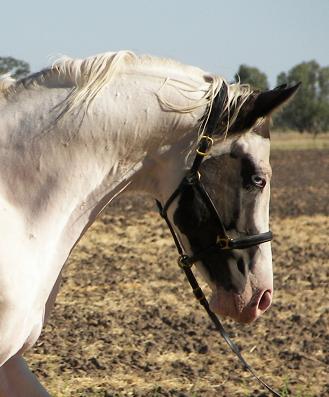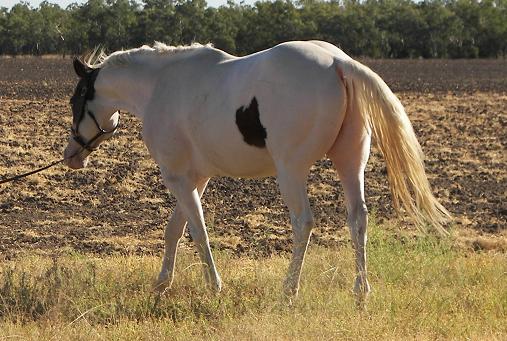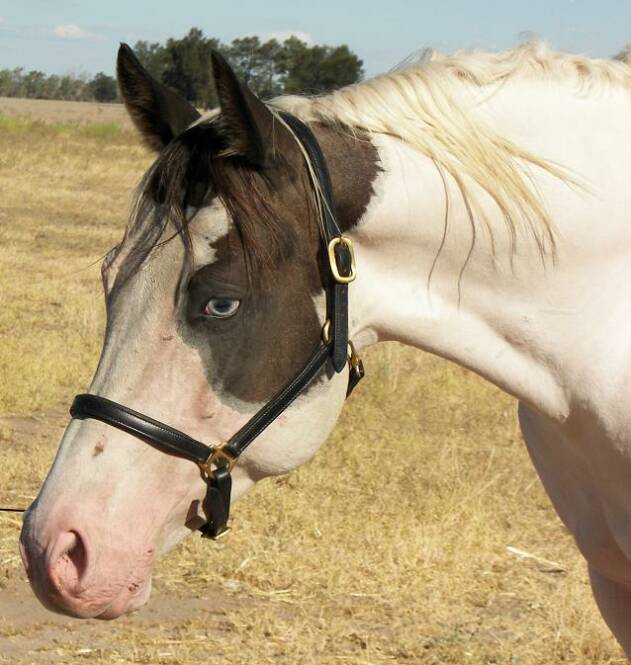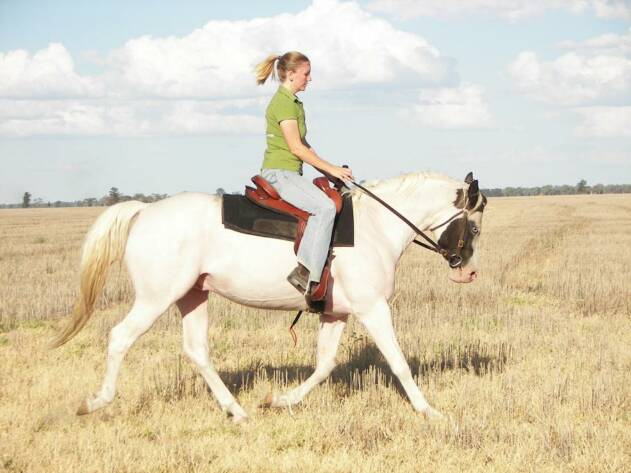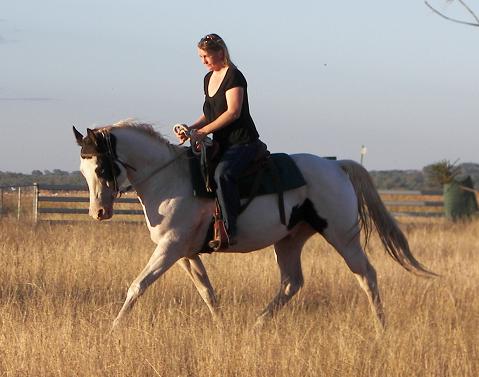 April 2010 First ride in 13 months