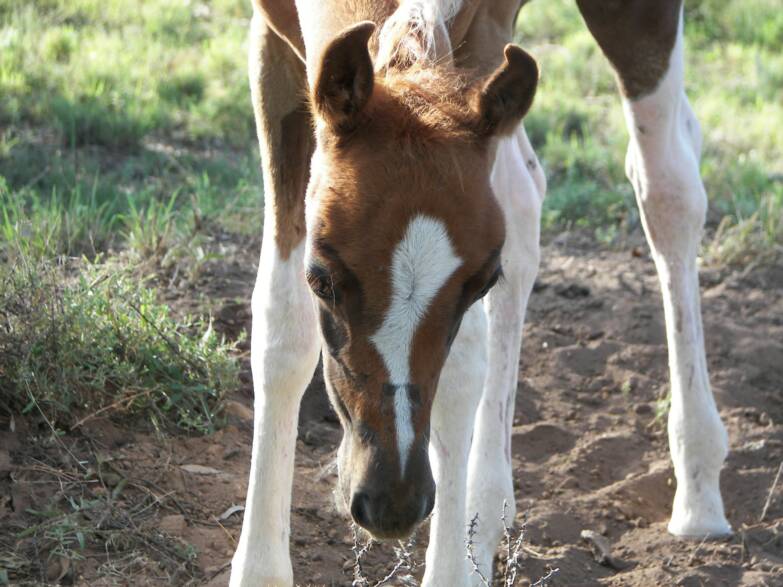 ARABEC PINTOS

Undeniably Arabian....

Sire: Anawa Mahuska

Dam: Coraleigh Poppy

Bay Tovero with 2 blue eyes

62.5% Arabian

D.O.B. November 2006

Mature: 15.2hh (approx)

Our Tasmanian girl has arrived and we are very excited to have "Sapphire" join our family. She combines lovely arabian type with an amazing dishy head, super quiet nature and HEIGHT!

I have long admired her sire and his progeny and am very happy to have had the opportunity to acquire such a beautiful daughter.

Thank you to Lynne from Quintally Arabians for entrusting me with your special girl and Lisa from Zintahn Pintos for all of your help.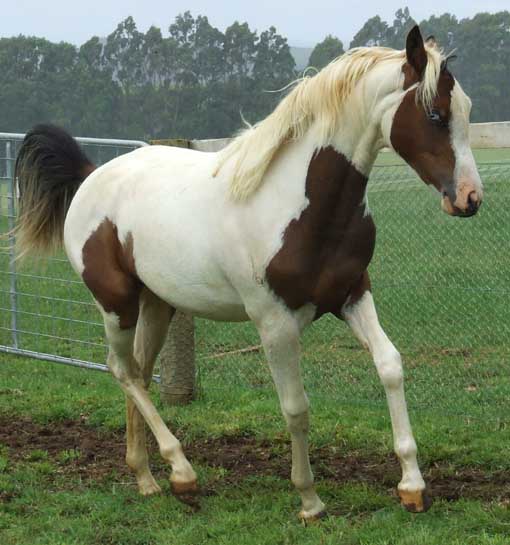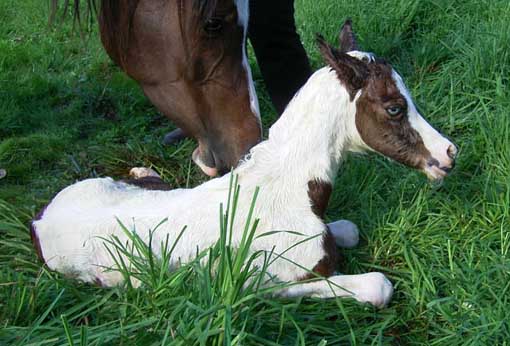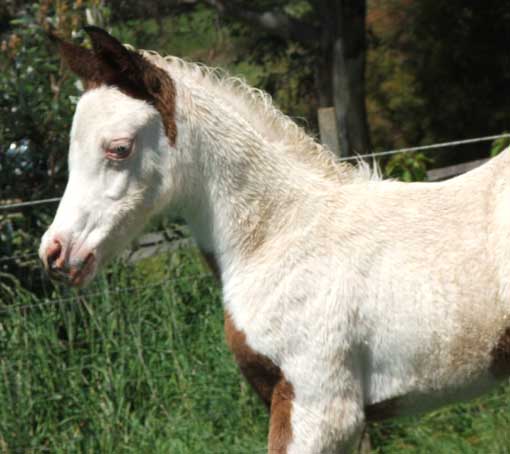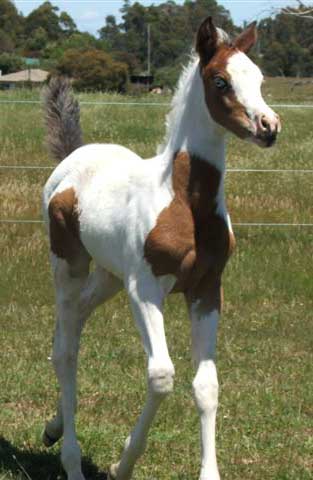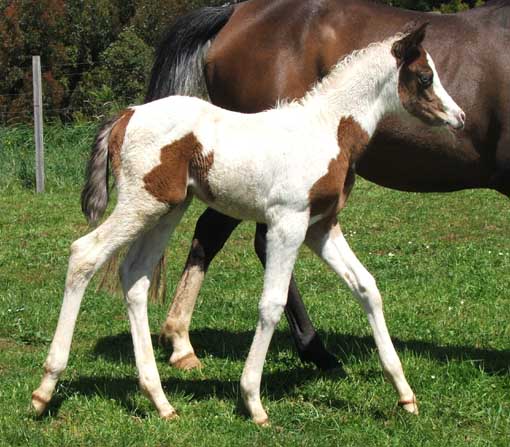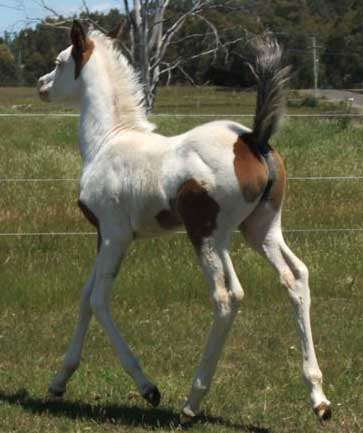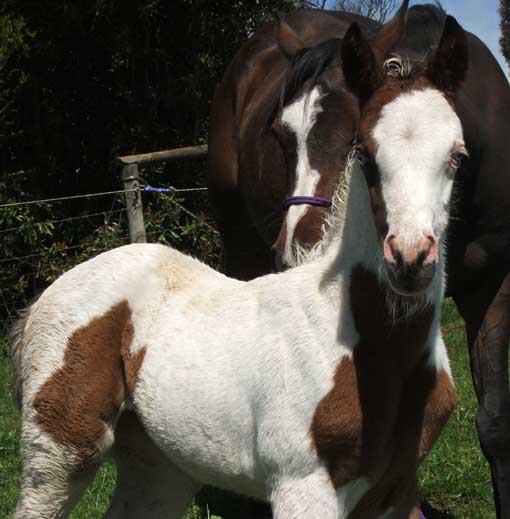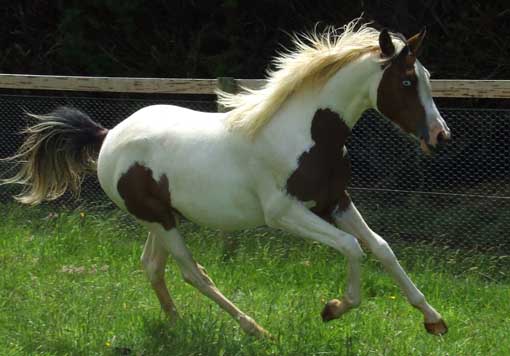 Majority of Photo Credits to Zintahn Pintos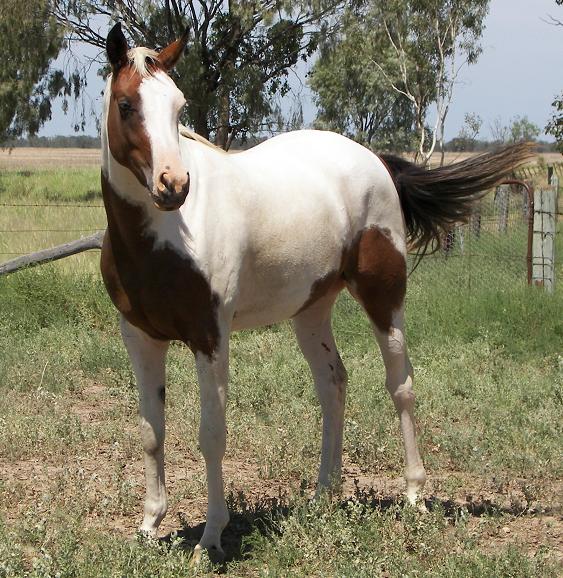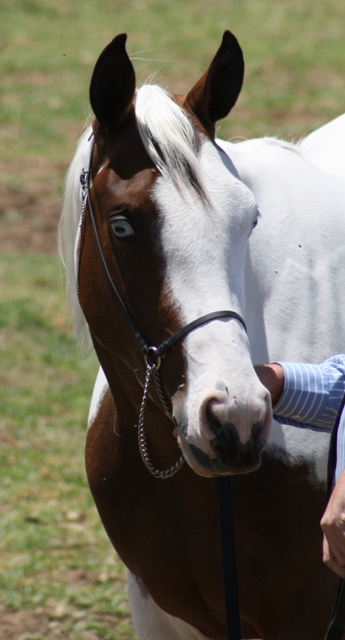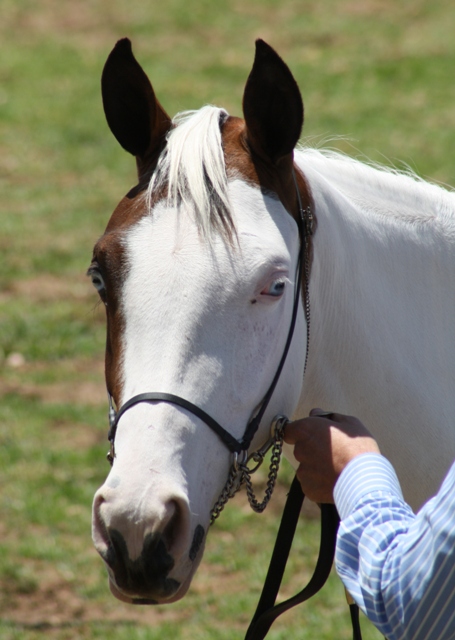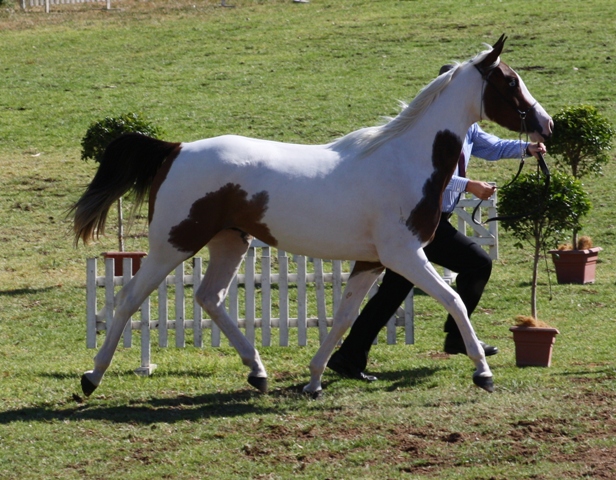 "Saph" was sent to an outside stallion for her first foal, the incredible "RHR Heir Of Marwan" (Imp USA) who had recently arrived in Australia. "Sapphire's" baby is beautiful - a bay overo colt with 2 blue eyes, exactly what we were hoping for.
"Arabec Prince Of Thieves"
aka "Aladdin" is being retained as a future stud prospect.