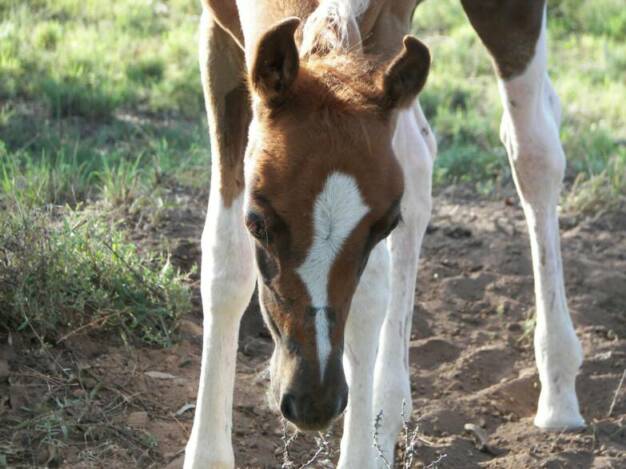 ARABEC PINTOS

"Undeniably Arabian...."

Dam: "Temujins Ledgend"

50% Arabian, Chestnut Leopard Appaloosa Gelding

Reg pending: AAA, AHSA, Sportaloosa

Although we were hoping for black, how could we be disappointed with baby Astro? His father has again delivered the goods, creating a typey baby from a non arab mare. His mother has done a fantastic job, we are rapt with the spots!

He's a beautiful boy, and a gorgeous representative of the Arabian x Appaloosa cross.

"Astro" has been sold to an absolutely super home and we cannot wait to see what the future holds for them.

**SOLD TO QLD**