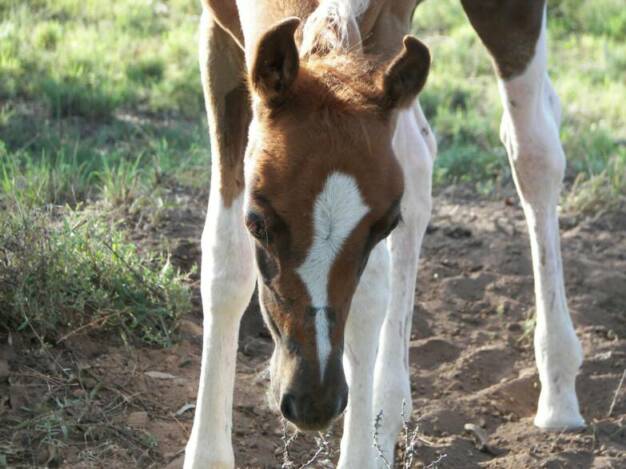 ARABEC PINTOS

"Undeniably Arabian....."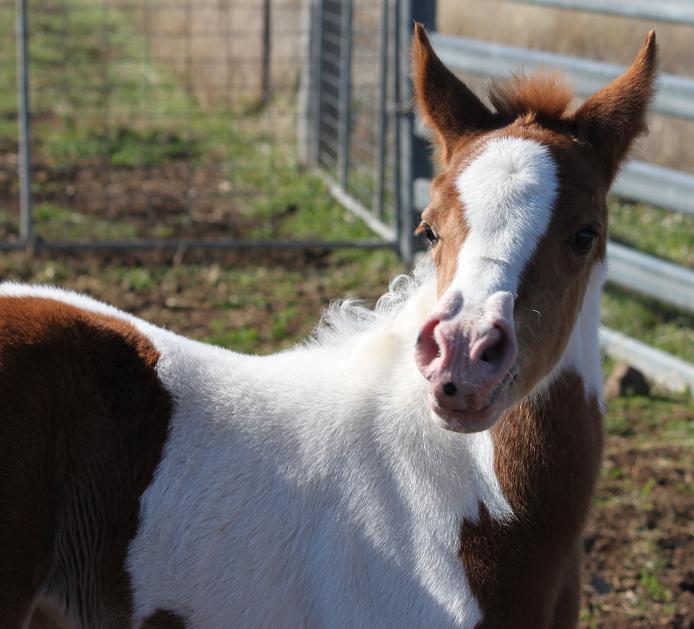 Sire: "Arabec Razikhs Legacy" (dec)

Dam: "Mandian Park Breanna"

87.5% Chestnut Tobiano Filly

"Kismet" is truly a gift.

Her mother was supposed to be in foal to another stallion when she hurt her leg and was brought back to the house for treatment. The same day, "LG" was receiving visitors, so had been brought in out of the paddock for 24 hours. I quickly realised that "Bree" had slipped her foal as she was in season, and her very generous owners gave me permission to keep her longer and I served her with "LG". This is the last mare he served before he died.

Her name has been stuck in my head for as long as I can remember. I was convinced that the foal was a pinto filly the entire time, although a little doubt started to creep in towards the end.

Wiki defines "Swan song" as a metaphorical phrase for a final gesture, effort, or performance given just before death and "Kismet" means Fate or Destiny.

She is everything I had wished for, and more , we look forward to an exciting future with this pretty little girl. I am positive she will do her daddy proud and I really cannot thank Mandy and Ian enough, for giving me the opportunity to breed this little filly, a parting gift from her sire.