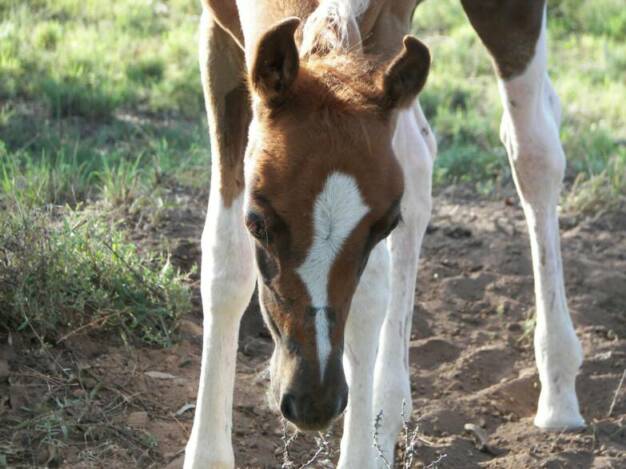 ARABEC PINTOS

"Undeniably Arabian...."

Sire: "Yallawa Timeless Dream"

Dam: "Kie-Al Impress-ya"

50% Arabian Red dun Appaloosa filly

Eligible Registrations: AHSA & Dilutes Australia. Possibly AAA and Sportaloosa.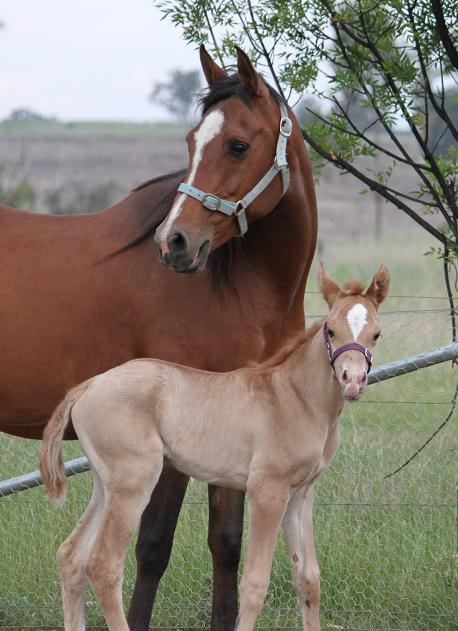 We were expecting lots of spots on this foal and they appear to be missing! She does have appaloosa characteristics though , so should colour out over time and we are ecstatic with another dun and a filly too.

"Ariel" is a tall girl, typey and with a pretty dishy face and lovely english movement, so we are very happy with the result of this mating.

"Ariel" is currently shedding her foal coat, and she does have a lace blanket coming through.